21 Nov

P3 2022: The 30th Annual Canadian Council for Public‑Private Partnerships Conference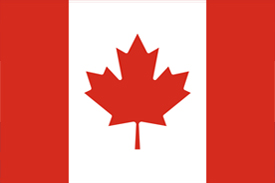 Date/Time
Date(s) - 21/11/2022-22/11/2022
All Day
Categories
Date: November 21 to November 22, 2022
Venue: The Sheraton Centre Toronto Hotel
Location: Toronto, Ontario, Canada
Target Audience: Professionals from the public and private sectors interested in delivering complex infrastructure projects using the public-private partnerships (P3) model. They include experts in design, construction, finance, operations, maintenance and advisory services.
Sector: Financial and insurance services, Infrastructure, Professional services
Event Description:
The Canadian Council for Public-Private Partnerships' Annual Conference is recognized as one of the world's premier public-private partnership (P3) events and brings together hundreds of senior public and private sector participants. The 2022 conference will be held at the Sheraton Centre Toronto Hotel, in Toronto, Ontario from November 21 to 22. This year's theme is one of celebration and exploration. How are governments and industry continuing to evolve and innovate the P3 model — and build on its successes — to address the challenges of today and the future?
Participants will learn about infrastructure opportunities in Canada and around the world and participate in live Q & A sessions with panelists and keynote speakers.
Trade Commissioners from the Canadian Trade Commissioner Service (TCS) at Global Affairs Canada will be available during the conference to discuss P3 opportunities and connect Canadian participants with key decision makers and contracting authorities during and after the conference.
Visit the TCS International Café at P3 2022 page to learn more.
---
Why your organization should participate:
Develop a first-hand understanding of the opportunities and challenges of doing business in foreign markets
Gain insights and market intelligence
Meet key commercial entities, industry players, and potential buyers, investors and/or partners
Meet key regulatory bodies
Participate in pre-organized business to business meetings
Pitch your product /service to selected audiences
Receive on-the-ground assistance from the Canadian Trade Commissioner Service