21 Feb

Agtech virtual mission to Benelux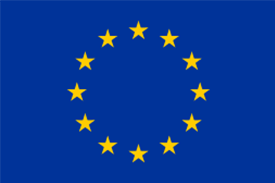 Date/Time
Date(s) - 21/02/2022-25/02/2022
All Day
Categories
Date: February 21 to February 25, 2022
Location: Virtual
Target Audience: Small and medium-sized enterprises (SMEs) in the Agtech sector
Sector: Agriculture and processed foods, Clean technologies, Information and communications technologies
Event Description:
There has never been a better time to diversify and expand your global market reach while taking advantage of the Canada-European Union Comprehensive Economic and Trade Agreement (CETA). This virtual trade mission is tailored for Canadian exporters in the agtech sector with objectives of exploring international opportunities, gaining first-hand market knowledge and meeting potential buyers & partners.
The offer
Five days from February 21 to 25 including:
An overview of CETA & an introduction to three markets
Opportunity to pitch to local organizations with agriculture technology needs
A business-to-business (B2B) matchmaking program (minimum four meetings per company)
What's the opportunity?
Agri-food clean technology offers strong growth potential driven by trends such as:
increasing population
the need to use natural resources sustainably
consumer demands for transparency in food products
By 2025, the global market for precision agriculture, agricultural robotics and vertical farming is projected to reach over $39B USD.
Join us and explore the opportunities in the Benelux region! Benelux is a global innovation hub in terms of agtech and is also a massive agriculture producer in need of technologies to reach sustainability and production objectives.
While this mission is virtual, it could lead up to an in-person mission to the GreenTech Show in June 2022.
How do I participate?
Delegates must commit to participating in the whole mission as well as:
Generating revenue
Actively exporting or export-ready, targeting the EU
Offering a value-added and/or unique technology/product
Register now
Register now for this free event
Space is limited and deadline to register is December 21
---
Why your organization should participate:
Develop a first-hand understanding of the opportunities and challenges of doing business in foreign markets
Gain insights and market intelligence
Increase visibility of your product or service
Meet academic or research entities
Meet key commercial entities, industry players, and potential buyers, investors and/or partners
Participate in pre-organized business to business meetings
Pitch your product /service to selected audiences
Receive mentoring and coaching
Receive on-the-ground assistance from the Canadian Trade Commissioner Service
---
Trade Commissioner(s) involvement:
Activities organized by the Trade Commissioner Service
Business-to-business meetings
Product pitch to select audiences
After the webinar, participants will be able to contact the European Trade Commissioners based in their markets of interest, potentially leading to an increase in services.
The goal of the webinar is to raise understanding of the European business opportunities and best practices to encourage Canadian cleantech companies to consider Europe as a potential market for their developments.
The Trade Commissioner, Charlotte Moreau, [email protected], specializes in the agtech sector for the Belgium and Luxembourg markets and can provide information on this and other local events that you are considering, as well as advice on business development in the region. Services from the Canadian Trade Commissioner Service are offered free of charge to Canadian companies and organizations.
The TCS helps Canadian companies navigate the complexities of international markets. With 1,000 Trade Commissioners in offices across Canada and on the ground in more than 160 cities worldwide, the TCS offers market intelligence and an unmatched network of contacts to help Canadian companies succeed abroad.
Coronavirus disease (COVID-19)
In efforts to contain the spread of COVID-19, upcoming events may be cancelled, modified, or postponed. Consult the official event organizer or event website for up-to-date information.