07 Dec

Driving biodiversity - COP15 Why is it important for your business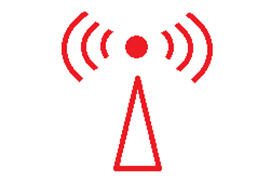 Date/Time
Date(s) - 07/12/2022
12:00 pm - 1:00 pm
Categories
On 7 December the COP15 will start in Montreal, Canada, where a new plan to address the nature crisis will be adopted. This CBD Post-2020 Global Biodiversity Framework is seen as the nature equivalent to the 2015 Paris agreement on climate. Once adopted, the Framework will be translated into national policies, laws and regulations.
Priorities for COP15;
What Framework will be adopted at COP15 and what it means for your business when translated into national policies, laws and regulations;
Why biodiversity should be high on your business radar;
What immediate action your business can take to help reverse nature loss.
This webinar will explain:
The webinar  "Driving biodiversity – COP15 Why is it important for your business | COP15" will take place on 7th December from 12:00-13:00 hrs CET. Speakers include:
Alice Ruhweza, Africa Region Director at WWF
David Alfrey, Lawyer and Member of the Global ESG Board at Clifford Chance
Melissa Miners, Global Sustainability Senior Manager at Unilever
Farooq Ullah, Strategist at The B Team
Katie Fedosenko, Director, ESG Engagement at Teck Resources Limited
Nynke Vries, Manager at PwC
Robert Metzke, SVP & Global Head Sustainability at Philips
Nigel Bacon, CEO at Canada-UK Chamber of Commerce
The event will be moderated by Scarlett Karoleva, Co-founder at Resourced.
This event is brought to you by NBCC, Canada – United Kingdom Chamber of Commerce, British Chambers of Commerce (BCC) and NL in Business