18 Oct

EU-Canada Business Summit 2023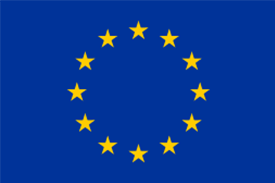 Date/Time
Date(s) - 18/10/2023
12:30 pm - 5:30 pm
Cercle Royal Gaulois Artistique & Literary
Categories
Canada has the potential to contribute to addressing several challenges faced by the European Union (EU) in the areas of energy, environment, cybersecurity, electric vehicles (EVs), and raw materials.
Energy: Canada is a significant producer and exporter of oil and gas, which could help diversify the EU's energy supply and reduce its dependence on imports from other regions. However, the EU is committed to transitioning towards renewable energy sources and reducing its greenhouse gas emissions, which could limit the demand for Canadian oil and gas in the long term.
Environment: Canada has vast natural resources and ecosystems, including forests and waterways, that are essential for mitigating climate change and preserving biodiversity. The EU and Canada have cooperated on environmental issues through initiatives such as the Canada-EU Partnership on Climate and Clean Energy, which aims to promote the transition towards a low-carbon economy and support sustainable development.
Cybersecurity products and services: Canada has a thriving cybersecurity industry that includes both established companies and innovative start-ups. Canadian cybersecurity companies can offer their products and services to the EU market, providing innovative and effective solutions to cybersecurity challenges.
Electric vehicles: Canada is a significant producer of raw materials such as nickel, cobalt, and lithium, which are crucial components for the manufacturing of batteries for electric vehicles. The EU has set ambitious targets for the deployment of EVs, and Canadian raw materials could contribute to meeting the increasing demand for these vehicles.
Raw materials: Canada is also a significant producer of other raw materials such as wood, minerals, and metals, which are essential for various industries, including construction, manufacturing, and technology. The EU could benefit from Canadian raw materials to ensure the security and sustainability of its supply chains.
Overall, Canada can play a more important role in helping the EU address some of its energy, environmental, and raw material challenges. However, it is essential to balance economic opportunities with environmental and social considerations to ensure sustainable development for both regions.
Confirmed Conference Speakers