21 Sep

Five years of CETA: sustainable and reliable trade in uncertain times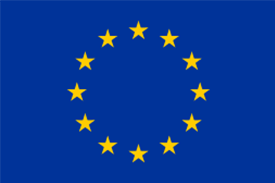 Date/Time
Date(s) - 21/09/2022
1:30 pm - 8:30 pm
Brussels Marriott Hotel Grand Place
Categories
The EU-Canada Comprehensive Economic and Trade Agreement (CETA) is a progressive trade agreement between the EU and Canada. It entered into force provisionally in 2017, meaning that most of the agreement now applies. All national (and in some cases regional) parliaments in EU Member States need to approve CETA before it can take full effect.
CETA features some of the strongest commitments ever included in an EU trade agreement, including on promoting labour rights, on protecting the environment, and on sustainable development. CETA integrates EU and Canadian commitments to apply international rules on workers' rights, environmental protection and climate action. These obligations are binding.
The benefits of CETA include the following:
It eliminates duties on 99% of all tariff lines, of which 98% were scrapped when it provisionally entered into force.
It defends the EU's Geographical Indications.
It improves and secures EU companies' access to the Canadian services market.
The Strategic Partnership Agreement (SPA) between the EU and Canada, which provisionally entered into force on 1st April 2017, seeks to deepen political dialogue and cooperation between the EU and Canada and to strengthen relations in fields such as human rights, international peace and security, economic and sustainable development, justice, freedom and security.
Both Agreements remain core drivers of the EU's privileged and very solid relationship with this close ally and like-minded partner. The current geopolitical context creates a momentum for even closer cooperation between the EU and Canada.
The 21st of September 2022 marks the fifth anniversary of the provisional application of CETA. In celebration, the Delegation of the European Union in Canada and the Directorate-General for Trade, in collaboration with the Service for Foreign Policy Instruments (FPI) of the European Commission, are organising the hybrid public event 'Five years of CETA: sustainable and reliable trade in uncertain times'. The event will be held on-line and on-site at the Marriott Hotel (Grand Place) in Brussels.
Moderated by acclaimed trade journalist Ms Maria Tadeo, this event is an opportunity to showcase how CETA delivers both in economic terms and as a comprehensive agreement encompassing a broad range of relations between the EU and Canada and facilitating the digital and green transitions in both economies.
The keynote interview with Director General Sabine Weyand will be an opportunity to discuss how CETA fits into the EU's trade policy and how it responds to the challenges of today's world.