11 Mar

FlavourTalk Raw Materials Exhibition and Conference

Date/Time
Date(s) - 11/03/2022-12/03/2022
All Day
Barbizon Palace Hotel
Categories
The twelfth of the highly acclaimed table-top events, which offers delegates a unique opportunity to meet suppliers of raw materials from companies in Europe and beyond, is happening in March 2022.
Over the course of one day, delegates will have the opportunity to evaluate raw materials from a wide range of suppliers, all under one roof. It will allow flavourists and other delegates to focus on the available building blocks that can support current market trends and open the doors to the next generation of flavour creations.
FlavourTalk Conference​ (12th​ March):​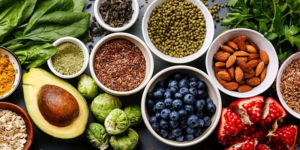 Natural flavours: innovations, technologies and authenticity​
The FlavourTalk Conference will address novel market opportunities, innovative production methods for natural flavourings and flavouring compounds, consumer attitudes, regulatory issues and tackling authenticity of natural flavouring substances and extracts. The keynote speaker is Professor Jens Schrader, Executive Director of DECHEMA Research Institute (DFI), Germany, who will discuss biotechnology and the future of flavour production.
The provisional programme includes:
Biotechnology for production of high purity flavour compounds, Elevated yields of 2-phenylethanol from yeast, Natural extracts, Growth markets and trends in natural flavours, EFFA guidance for the production of natural flavouring substances, Testing for authenticity of natural flavourings.
Venue​
The FlavourTalk exhibition and conference will be held in St Olof's Chapel, at the Barbizon Palace Hotel, situated in the heart of Amsterdam. The hotel is easily accessible, located directly across the road from Centraal Railway Station, which is a short train ride from Schiphol airport