13 Jun

Trade Mission - Global Offshore Wind UK 2023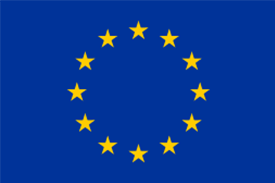 Date/Time
Date(s) - 13/06/2023-15/06/2023
12:00 am
Categories
Since 2008, the United Kingdom has been the world leader in offshore wind energy with 11 GW of installed capacity, accounting for about 30% of the total global offshore wind capacity. With the expectation that this capacity will increase to at least 40 GW by 2030, the UK is the ideal location for companies and organisations involved in offshore wind energy to come together.the Netherlands British Chamber of Commerce (NBCC) in collaboration with Wind & Water Works is organising a trade mission centred around Global Offshore Wind 2023, the leading offshore wind event in the UK. This trip will take place from June 13th to 15th in London. The trade mission will take place from June 13th to June 15th. The exhibition/conference days are on June 14th and 15th. The aim of the mission is to connect Dutch companies with energy companies, project developers, and contractors involved in the development and realisation of British offshore wind farms through individual and collective matchmaking.
As wind energy is one of the fastest-growing sectors in the UK, it brings increasing opportunities for Dutch suppliers of products and services in the offshore wind industry. The rising local content requirements in the UK make it necessary for Dutch companies to prepare well for activities in the UK. To further support Dutch companies in their activities in the British market, 
CostsThe participation fee for the above-mentioned trade mission is €1,990,- excluding VAT (price for members of the NBCC, non-members pay €2,400,- excluding VAT). For any second or subsequent participants from the same company, a participation fee of €1,190,- excluding VAT applies.