02 Mar

Webinar - Exporting from the EU, importing into the EU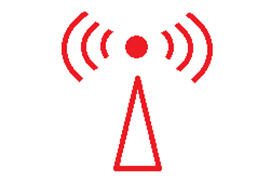 Date/Time
Date(s) - 02/03/2023
5:00 pm - 6:00 pm
Categories
Brought to you by EUCCAN – the European Union Chamber of Commerce in Canada
Join us live on Thursday March 2nd, 2023 at 11 a.m. EST (Toronto Time) / 5 p.m. CET (Amsterdam time) and find out how to use Access2Markets, the online trade assistant of the European Union.
In order to support companies seeking to develop their trade outside the EU – both on the business and investment side – the European Commission set up a single comprehensive tool – Access2Markets. This online platform allows you to obtain all the necessary information to trade with the EU, such as on tariffs, taxes, procedures, formalities and requirements, rules of origin, export measures, statistics, trade barriers and much more. It also provides key information needed for trade in services as well as for investment and procurement in 3rd countries. Access2Markets is there to help you and your business to import and export.
Organized in collaboration with the Directorate General for Trade of the European Commission, this event will provide EU & Canadian businesses with a concrete understanding of all the services offered by Access2Markets.
The discussion will notably touch upon the following components:
Finding out about the entire import-export process for goods and services
Looking up information product by product (codes, custom duties, national or local taxes, applicable rules & requirements)
Understanding how to claim your duty discount
Getting support if you are facing market access issues
Live demonstration of the tool by the experts
Opening remarks by Cathy Murphy, EUCCAN's Vice-President, followed by a presentation by Saul Goulding and Thibaud Bodson, DG Trade at the European Commission.
The event will include a question and answer period.