01 Jun

Webinar - Talent; Retention vs Acquisition – Crisis or Opportunity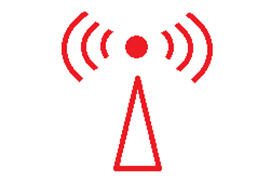 Date/Time
Date(s) - 01/06/2022
7:30 am - 9:00 am
Categories
Houser Henry & Syron LLP invites you to participate in this year's Mid-Market Report Webinar on Wednesday, June 1st, from 7:30 – 9:00 AM EST.
Last year, the firm spoke to Mid-Market CEOs and business owners to understand how companies were navigating business strategies beyond COVID.
This year's report covers the competitive landscape for recruiting and retaining talented employees.  Our panel of guest speakers will share insights and real-life experiences on recruiting, the great resignation, changing work environments, lack of talent, inflated salaries, and more.
Guest Speakers Include:
Moderator:
Michael Henry, Managing Partner – Houser Henry & Syron LLP
Panelists:
Alexander Levy, Partner – Houser Henry & Syron LLP
Goetz Milcke, Vice President Finance and Administration –  Canadian German Chamber of Industry and Commerce Inc.
Amber Cook, Director of Human Resources – Virox Technologies Inc.
Martin Harry, Chief Operating Officer – Virox Technologies Inc.
David Kalmats, Director, Delivery, GTA – Randstad Technologies
If you would like to attend this webinar, please email Lisa Hegedus at [email protected] to RSVP.