09 Dec

Senior Investment Officer - Embassy of Canada

Selection Process Nº: 100802-6

Salary: 79,591 gross per annum

Contract Type: Indeterminate (Full-time)

Term Details: This position is a Locally Engaged Staff position, subject to the Terms and Conditions of Employment for LES in Netherlands

Job Function: Officer

Classification: LE-O2

Location: The Embassy of Canada to the Netherlands

Number of Vacancies: 1

Closing date for application: 19 December, 2022 at 23:59 UTC/GMT +1:00

Summary of Duties:

Working in the international business development team of the Embassy of Canada to the Netherlands in The Hague, Netherlands, under the general direction of the Commercial Counsellor, the incumbent is a senior investment officer acting as the focal point responsible for liaising with companies based in the Netherlands to facilitate Foreign Direct Investment in Canada.  The incumbent is responsible for the facilitation of large-scale greenfield and expansion investments in Canada. This includes developing strategies, relationships with key clients and providing expertise in the development of strategic, operational, annual business plans, goals, objectives and policies.   The incumbent:
Plans, develops and delivers business development strategies to attract investments from foreign companies and facilitate Foreign Direct Investment in Canada
Provides advice, expertise and recommendations on investment opportunities and strategies, business environment, research and innovation, policies and market intelligence as well as opportunities and challenges aligned with the government economic growth strategy
Leads research and analysis, and scans the environment for intelligence and reports on changes, trends, local developments, emergent opportunities and sector priorities that could have an effect on Canadian interests.
Establishes and maintains a network of contacts and deepens relationships with local and foreign governments, local partners, municipal investment agencies as well as corporate investors.
Provides substantive input in communication that is required to advance Canadian interest and to have a detailed understanding of corporate leaders in their respective industry sectors, which may be appropriate targets for investment promotion.
Designs, plans and delivers investment promotion activities including budget management for such activities or projects such as: seminars, conferences, high level visits to/from Canada, roundtables, keynote speeches on issues of interest to the local business network, which includes relationships with local and Canadian partners and contracting with suppliers.
The incumbent is also responsible for supporting the Trade Commissioner Service Mentoring Program at the Embassy and within other embassies in Europe. This will include identifying and recruiting both mentors and mentees for the program, helping shape the program in collaboration with relevant stakeholders at headquarters and in the broader embassy network, and support major events to promote the program in various locations worldwide.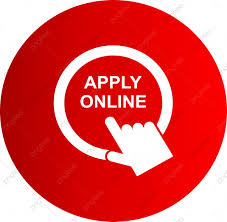 Area of Selection:
Open to applicants who are legal residents or citizens of the Netherlands with the right to work, who meet all of the essential requirements stated below, and whose applications are received by the closing date.
See "conditions of employment" and "important notes" sections for additional details.
Please note that the Embassy of Canada to the Netherlands does not sponsor work authorizations directly or indirectly.