16 Feb

Valentines Networking Event

On February 15th, we got together to celebrate Valentines Day and view the new office in the beautiful city of Leiden.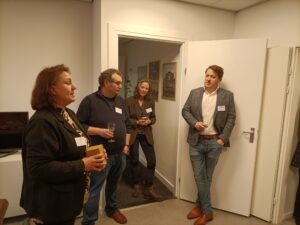 Thanks to Handelsroute for hosting us with a well stocked bar and hapjes! I also made a traditional Canadian Spinach Dip Loaf which during the course of the evening, I learned was very much an Ontario thing and not that well known in other Provinces.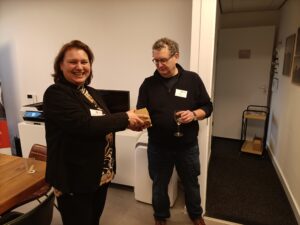 We also had the opportunity to welcome a new member. Jerry Everett is the Director of R&D at Sojourner Assay. He told us, "I'm a Canadian entrepreneur living in the Netherlands researching the challenges faced by companies expanding internationally.
The way I do that is to interview company stakeholders about their progress. I follow a method taught by Bob Moesta who wrote "Learning to Build".
If you're open to it, I'd like to arrange an interview about your company's experiences in international expansion. Most interviews take about 45 minutes. Sometimes -with permission- I turn these stories into articles on my blog at blog.onglobal.co .
You can contact me through the website OnGlobal.co or my corporate email [email protected]"
You can always contact Jerry through the office if you prefer.