31 Oct

Handelsmissie Canada Eiwittransitie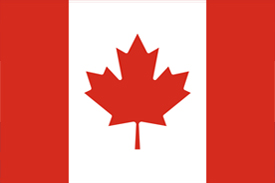 Date/Time
Date(s) - 31/10/2022-03/11/2022
All Day
The Westin Harbour Castle, Toronto
Categories
Is uw bedrijf actief op het gebied van innovatieve plantaardige voedingsmiddelen? En wilt u internationale samenwerkingen en markten verkennen? Ga dan van 31 oktober tot en met 3 november mee met de Handelsmissie Eiwittransitie naar Canada. Tijdens de missie bezoekt u het allereerste internationale 'Plant Forward' evenement in Toronto en krijgt u een introductie in de proteïnesector in Canada.
De vraag naar plantaardig voedsel neemt toe. Dit biedt mogelijkheden voor technologieleveranciers, voedselproducenten, retailers, foodservice-exploitanten en merken om de consument van beter én inspirerend voedsel te voorzien. Consumenten zoeken ook zelf naar gezondere en duurzamere alternatieven. Daarnaast eten ze meer plantaardige voeding.
Voor wie?
Wilt u de Canadese markt leren kennen? Of bent u al actief in Noord-Amerika en wilt u uw netwerk uitbreiden? Dan biedt de Nederlandse Handelsmissie Eiwittransitie naar Canada u volop kansen. Tijdens deze 5-daagse handelsmissie bezoekt u inspirerende bedrijven. Maar u neemt ook deel aan netwerkevenementen met mogelijke handelspartners.
Bezoek aan internationaal evenement Plant Forward
2 dagen van de handelsmissie staan in het teken van het eerste internationale evenement Plant Forward. Op dit evenement is er veel aandacht voor Canadese plantaardige ingrediënten, voedselvoorziening en innovatie. Wat kunt u verwachten op Plant Forward? Het evenement:
toont de kracht en integriteit van de Canadese geïntegreerde toeleveringsketen;
toont duurzaamheidsinitiatieven en de laatste innovaties in Canadese gewassen en ingrediënten;
biedt inzichten van pionierende bedrijven die Canada kozen als hun favoriete plek om te investeren in plantaardige innovatie.
Tijdens het evenement komt u in contact met voedselproducenten, telers, kwekers, investeerders, onderzoeksinstellingen en de Canadese overheid.
More information and program details of the Plant Forward event can be found here.